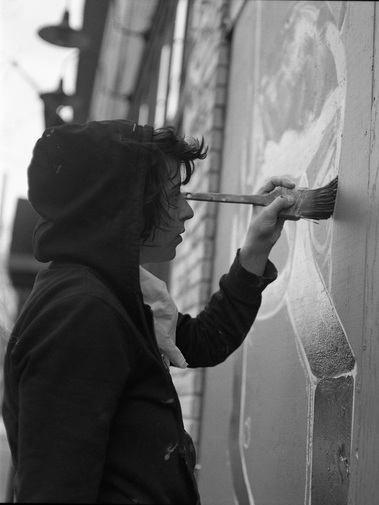 Hi There!
Currently working out of my studio and living in Seattle Washington. Would love to hear from you! if you are interested in any of the works on this website, upcoming show opportunities, or would like to be added to my email list please let me know so I can keep you in the loop on upcoming news, the sign up form is below.
Also if you find yourself in Seattle WA, and I perhaps am also in the studio at the same time. I more than happy to offer studio tours if you are interested in checking out the work in person.
I have a trusted company for shipping artwork domestically in the States if you are interested in a large piece. International inquiries please send an email to figure out details.
For up coming shows please also feel free to check out the CV section of this site as well.
Portrait by Lamar Graham

Representation;

Casa Mondo Gallery
773 NE 125th St, North Miami, FL 33161
www.casamondomiami.com
*Every Capital Hill Art Walk (2nd Thursday of the month) 5 - 9 pm in Seattle there are paintings hanging at Steve Gilberts Gallery as well if you would like to view them.
Steve Gilberts Gallery
1418 Broadway, Seattle, WA 98122
stevengilbert099@gmail.com
Contact Information
katlynhpainter@gmail.com
1 (312)-203-1118
@katlynart



Join My Email List! Get news ! A couple emails, with show dates, info just for you :D